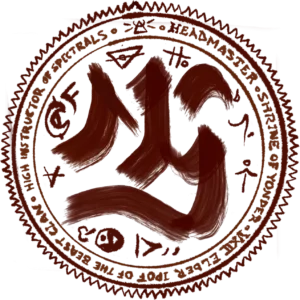 Shrine of Montavera 
Official Transcript from the Headmaster
~@~
Hello Seekers,
It is I, your Headmaster, and I want to tell you all about the Core Set drop on OpenTheta!
For starters, I have to tell you that the Great Guru of Yonder is beyond himself with excitement. Typically, he manifests himself for Montaverans, year after year, and while that is wonderful – and we all truly appreciate it – it is a MOST SPECIAL EVENT when he ventures out through our Hyperdimensional Portals into other worlds, to offer his Gurutastic services there. 
It just so happens that he is kind of an Earth Fanboy. He loves everything about your world. The shoes you wear. The food you eat. The way you all seem to think soap makes you smell better. The shoes you wear. Your love for animals. Your fear of demons. Your shoes. He's just a big fan, so whenever he gets a chance to get his hands on the Legendary Vessel (pictured below) and take it with him to your world… Well… let's just say it's party time in The Shrine.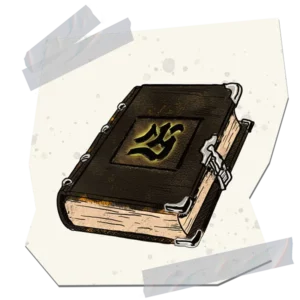 The Mystic Vessel – The Guru's chosen channel for appearing to Seekers. 
Here's how the Minting Process Works:
Go to OpenTheta.io and Mint your Mystic Vessels. Everything is minted directly to your wallet so there's no need to transfer the vessel anywhere. 

Once you have done this, you will then go to our website MysticGurus.club and login via Metamask. 

In the Shrine, you will see a tab labeled Mystic Vessel. Click on that. You should now be able to see your Mystic Vessel containers listed. 

Click on "Open Container." 

After a short moment of reading your ego, The Great Guru of Yonder will decide how to manifest before you, and then you will see him appear in his chosen form.

You now have your Mystic Gurus Core Set NFT. Again, this Guru has been minted to your wallet, so there's no need to transfer it anywhere. If you open your wallet on another website, you'll be able to see your Guru. 

Now have some fun and check out your Guru's Deets!
You Should Know:
At Mystic Gurus, we wish for everyone to be able to partake in our great mission. The conquering of Planet Yondorin. It was ours first and he took it from us and that's not fair and YOU said I didn't HAVE to share if I ate all my greens. 
We also want everyone to partake in our OTHER mission – the bringing of Light into the World. In order to make this accessible for everyone, we have chosen to make our NFTs reasonably priced. Sure. We COULD have tried to charge an arm and a leg, but human limbs are not in high demand in our markets these days – or so says the Shrouded Merchant of Yonder. For that reason, we brought down the price of our Mystic Gurus NFTs to 750 Tfuel. Seekers. That's barely $60 USD at the time of writing this letter. It's a steal. 
Our Mystic Gurus NFTs have a unique function. They can Meditate in The Shrine, and when they do, they accrue $AURA, a TNT-20 token. In other words, our NFTs can be staked! At $60, these won't last long.
But we've decided to go a step further. We REALLY wanted everyone to get a crack at our project, so we decided to have a PRE-SALE which allows all of you to buy our NFTs for the reduced price of 555 Tfuel!
Do the Math. That's $45. It's a lower entry cost than many other NFTs in which you've invested, and ours have NFT-Staking Utility! 
We thought this would make a lot of people happy. Especially since the PRE-SALE has no limit of quantity of how many NFTs you can buy. There is just a 24hr window to participate. After that window closes, the PRE-SALE ends. 
We could have dusted off our hands and gone out for a drink for a job well done, but that's not our style. When we have a mission (to make sure EVERYONE participates in the project), we go all out. As such, we decided to add a VERY special incentive… 
Personalized…
Custom…
Gurus…
#PCG
96 hours after the final sale ends, we will take a single snapshot of all the wallets who participated in the sale. We will then reward those who chose to buy multiple NFTs. Here's how it works:
For every 10 Core Set Gurus in your wallet (not containers, must be opened) at the time of the snapshot, you will receive a #PCG NFT. This NFT can be…
Sold on OpenTheta

Redeemed for a #PCG
Redeeming the NFT means you will work directly with me – The Headmaster – to design your very own Custom Guru. You will be able to tell me (within reason) what theme, semblance, details, or styles you would like the guru to have. I will put it all together as best I can and show you your one-of-a-kind Mystic Guru. And yes, the guru will be minted, considered part of the Core Set, and be able to be staked just like any other Guru!
If you'd like a few samples of #PCGs, simply hop on our Discord and ask around. Those who already have theirs (The Mountain Guides) are always happy to show them off and tell you about the experience of having a personalized custom guru designed for them. 
Seekers. I know of NO OTHER DEAL better than this in the Theta Ecosystem. Your dreams will come to life and become an immortal NFT in the Mystic Gurus Project. 
PreSale
May 20, 2022

24hr window begins at 12:00pm EST (USA)

And ends 24hr later.

NFT Price 555 Tfuel
Big Drop
May 31, 2022

12:00pm EST (USA)

NFT Price 750 Tfuel
SnapShot
June 4, 2022

12:00pm EST (USA)
DID YOU THINK THAT WAS ALL?
If you happen to be a holder of a GuruPass NFT (pictured below), you will receive a 20% Discount on all Mystic Gurus NFT Mints!!!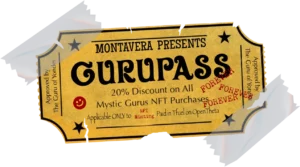 That means that on May 20th, you will be able to mint Mystic Gurus NFTs for 444 Tfuel!! Whaaaaaaa?!?!? And on May 31st, you'll be able to mint for a mere 600 Tfuel!!!
Seekers. Don't sleep on this. The Promo Set Gurus we made available in December SOLD OUT in 9 hours, and now-a-days, they are often 10X or greater the value they were when they first sold! The GuruPass we made available SOLD OUT in 2 hours and Twitter went wild with people who wished they'd been able to get one. I won't make predictions, but I will say I'm beginning to see a pattern here.
We have much more planned in the not-too-distant future, but for now, I will end this already too-long letter. 
Farewell Seekers, and always remember to spend time with your Guru.
Always at Your Service,

The Headmaster of The Shrine of Montavera